Having struggled with debilitating adversity for over 30 years, Dawn Cady – a former chronic pain sufferer who healed herself and learned to walk again – has wisdom born not only of education but of experience.
Beyond her significant formal training in Psychotherapy, Coaching, and Neuro-Linguistic Programming, to name a few, she has dedicated the past 15 years to earnestly researching 'a better way'.
The result? Bringing together the world's best healing and mindset techniques, The Neural Alignment Method®  is Dawn's remarkable brainchild.
With unique expertise and passion, she has helped countless others to achieve real, tangible success, along with a renewed enjoyment and satisfaction in all areas of life. From small business owners to Australia's largest corporations, from relieving debilitating physical pain to cultivating successful mindsets that guarantee results in business, home and in life, Dawn has worked wonders across the board, regardless of age, location or situation.
What can Dawn do for You?
Are you overwhelmed, overworked and suffering? Are you afraid that you don't have enough business coming through your doors? Are you time-poor and constantly worrying about money? Dawn will help you overcome all of these challenges so you can sleep at night and have a thriving business.
If running your business is no longer fun, if it's all about hard work and no play – without the rewards that you expected or anticipated – Dawn will help ignite the passion, bring in fun, and guide you to achieve the results for which you have longingly been searching.
Have you tried planning but failed to follow through? Dawn has the tools to build laser focus while still bringing fun and ease into the process.
So, what is coaching?
Coaching is about providing expertise and experience to help people navigate unfamiliar territory. Coaches have already learned what works and what constitutes a waste of time and money and are using their tools and knowledge to help their clients to succeed in achieving their objectives easier and faster.
Interested in requesting Dawn as a Keynote speaker, panel participant or panel moderator? Perhaps you're interested in her half-day or full-day workshops?
Well, you're at the right place! Download Dawn's Presenter Kit by clicking here. This kit gives all the information you need about Dawn, her speaker/presenter experience and investment schedule.
Bonus: Click on below button to download the FREE report
'The 22 steps the world-leading entrepreneurs use to grow their businesses'.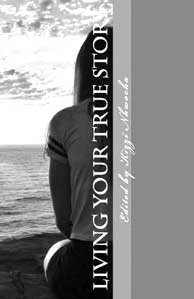 The above video is a MUST watch as Dawn shares mind blowing information that is not even shared in mindset courses costing tens of thousands of dollars. You don't want to miss this!